THE CITIZEN PARK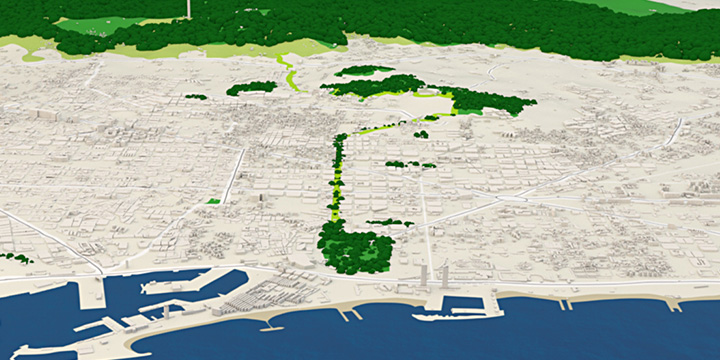 The Park in the territory
The park is one of the largest green spaces in Barcelona, ​​with more than 17 hectares, next to the Sierra de Collserola.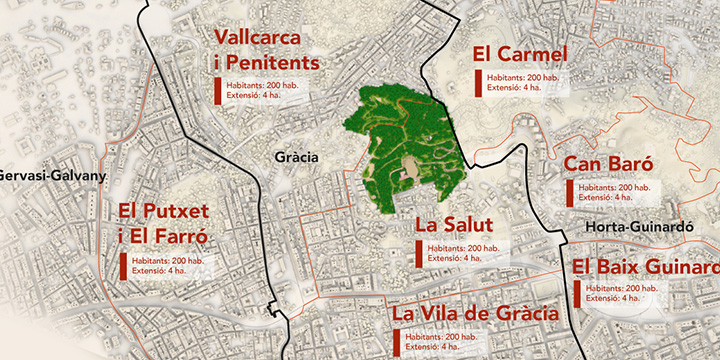 The Park in the urban plot
The park is located in the district of Gracia, between the neighborhoods of La Salud, Vallcarca-Penitents and El Coll, and borders on Carmelo.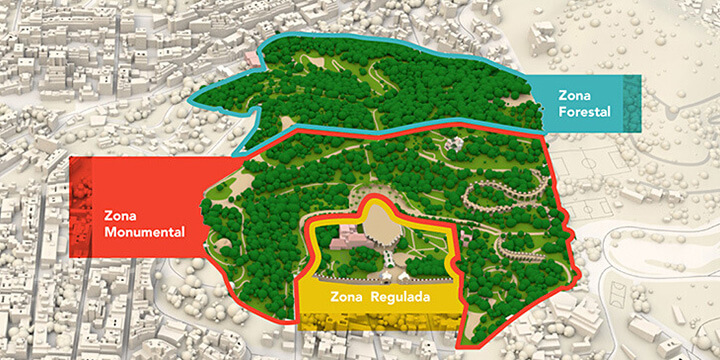 The zoning of the Parc
The regulated tourist area occupies only a small part of the park; the rest are nature spaces and leisure areas of free access for all.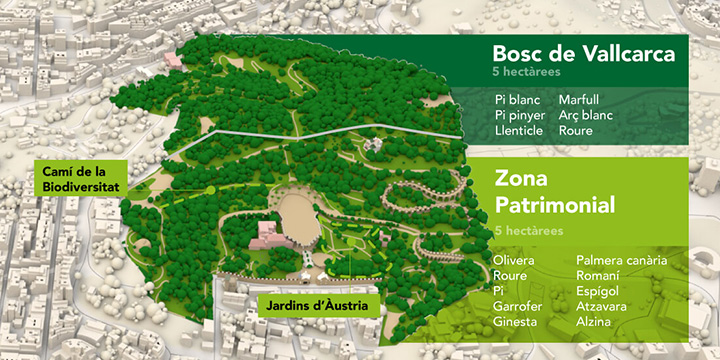 Nature and biodiversity
Beyond the architectural heritage, the park constitutes a reserve of nature, gardens and biodiversity in the center of the city.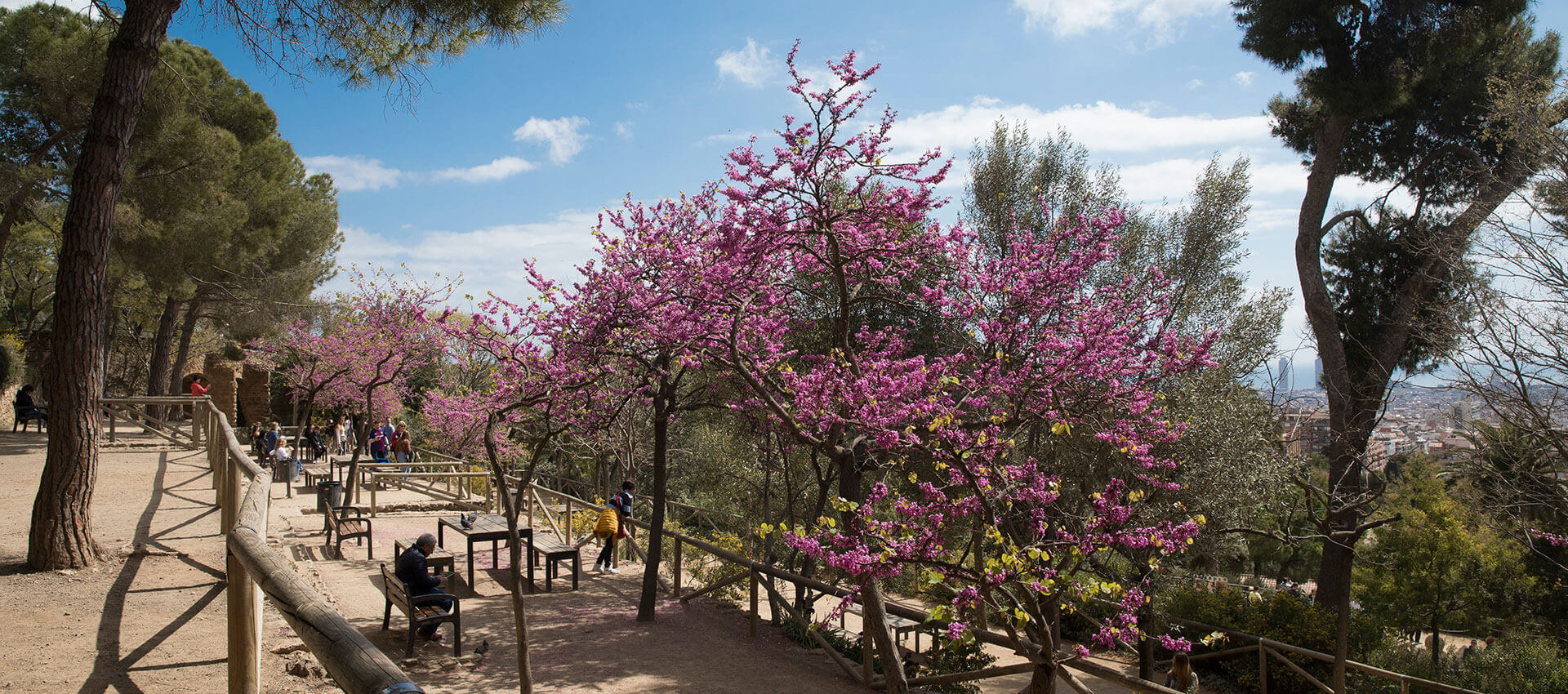 Answers to recurring doubts
Park Güell has been declared as a UNESCO World Heritage site. 
Our goal is to find a balance between tourist activities and social uses, more than anything so that local residents from the adjacent neighbourhoods are able to enjoy the park in peace.
Consequently, requests which do not relate to scientific purposes or training linked to our heritage will not be granted authorisation.
If you believe your request meets the criteria set out above, please contact us at parkguell@bsmsa.cat.
People with reduced mobility may have difficulty getting around Park Güell due to its architectural features, with flights of steps and uneven paths. There is a specific itinerary adapted to people with mobility difficulties.
Two wheelchairs are available upon request at Park Güell. If you have any kind of special requirements, please contact the Visitor Attention Service at parkguell@bsmsa.cat
The tourist coach car park has 3 available spots for people with reduced mobility.
Park Güell occupies 12 hectares, which include the monumental, forest and panoramic areas. Its regulation allows us to preserve this iconic space and improve the quality of life of local residents, while at the same time offering a better experience for the thousands of visitors of the Park, who will find a better quality experience and a more accessible setting. The income generated by this tourist management will be used to improve Park Güell and its setting.