This time the interventions were geared towards recovering the original beauty of Park Güell's two most iconic and best-known spaces.
Firstly, the Hypostyle Room, which has four large medallions which were restored. Following this, the original design of the interior domes was recovered, thereby returning the space to its original state, under optimal consolidation and aesthetic conditions.  The cistern's entrance was also improved and made more accessible.
Secondly, the Nature Square's popular serpentine bench had comprehensive work done on it and its trencadís mosaic pieces were restored. All the backrests were individually photographed, one by one, for a preliminary documentary mapping, to ensure they would stay true to the original model. The backrests were then cleaned and their joints / cracks and fissures were repaired.
Another outstanding project was the recovery of the Font de la Sarva, which used to channel water from the Muntanya Pelada's underground mines, and which is found in the subsoil of the Hypostyle Room. 
It should be noted that the fountain was hidden from the public for many years, until the decision to recover the space for visits. A comprehensive renovation was carried out and its accessibility and lighting improved. 
And, last but not least, a space that was maybe not so iconic but which was just as important was also restored to its original state: the Viaducte de Baix (the Lower Bridge), which, over time, had gradually lost the geometry that Antoni Gaudí originally gave it. Thanks to the historical graphic documents found, we were able to find the original height of the outer railings, with three levels of holes. Furthermore, the structural stability of the interior and exterior walls and the benches were ensured, adapting them to current conditions of use and safety regulations. 
---
INTERVENTIONS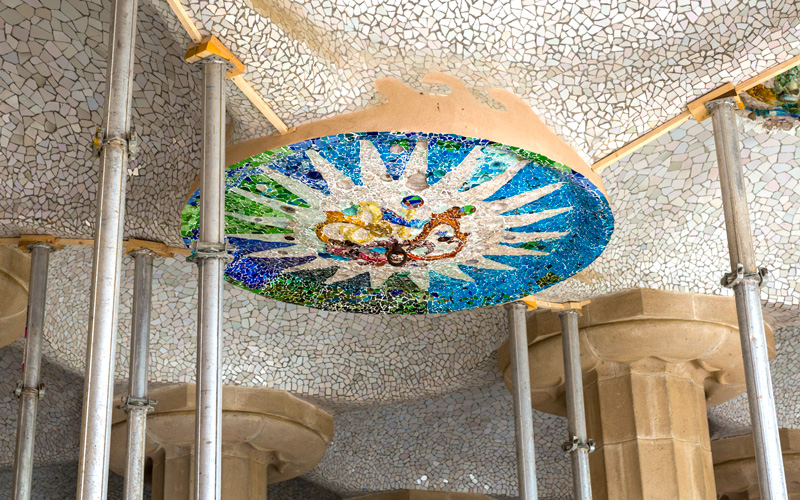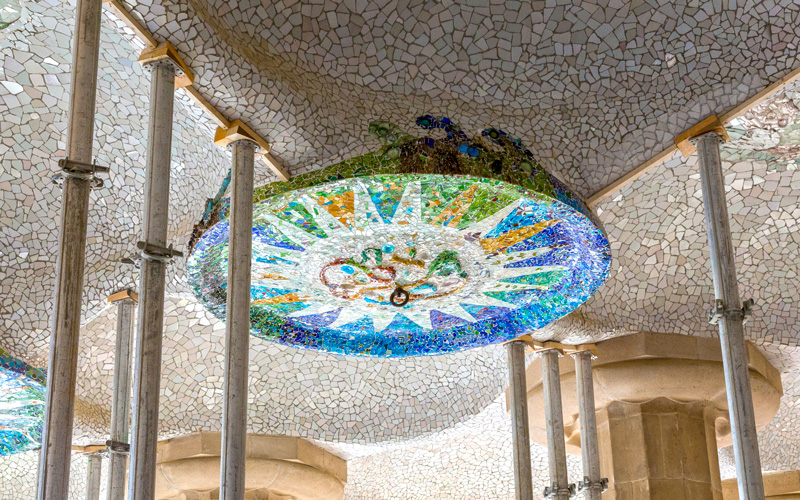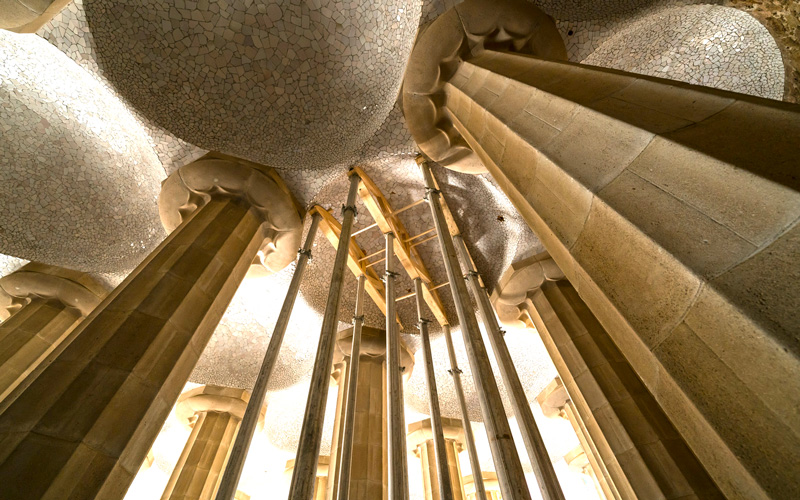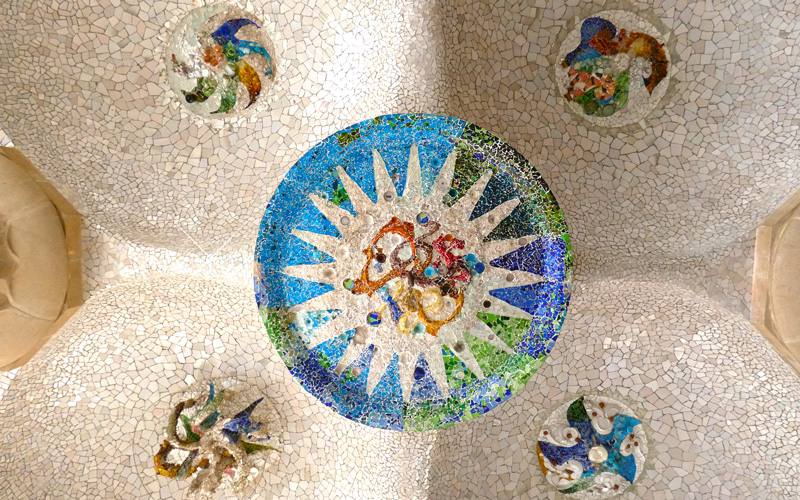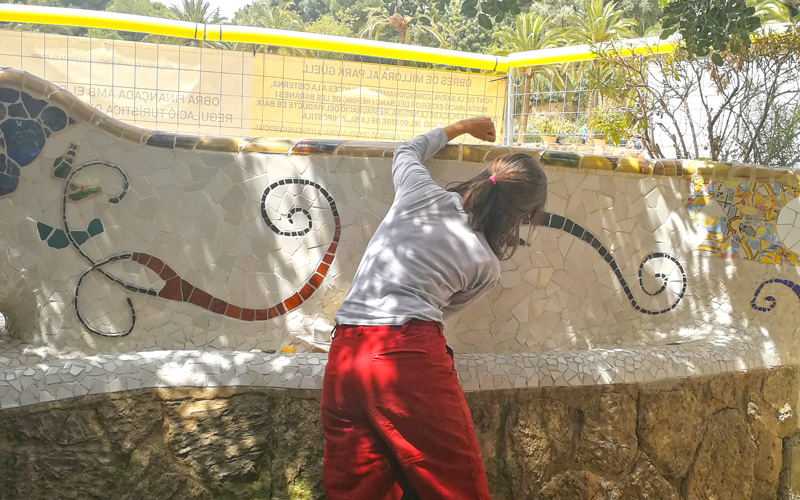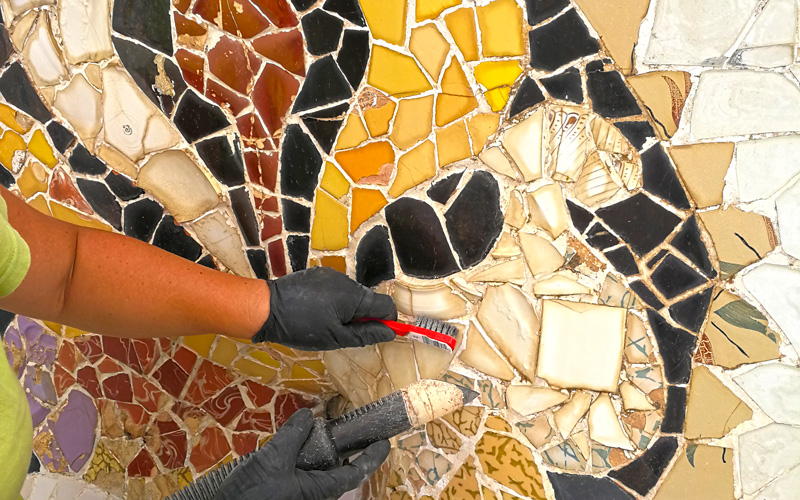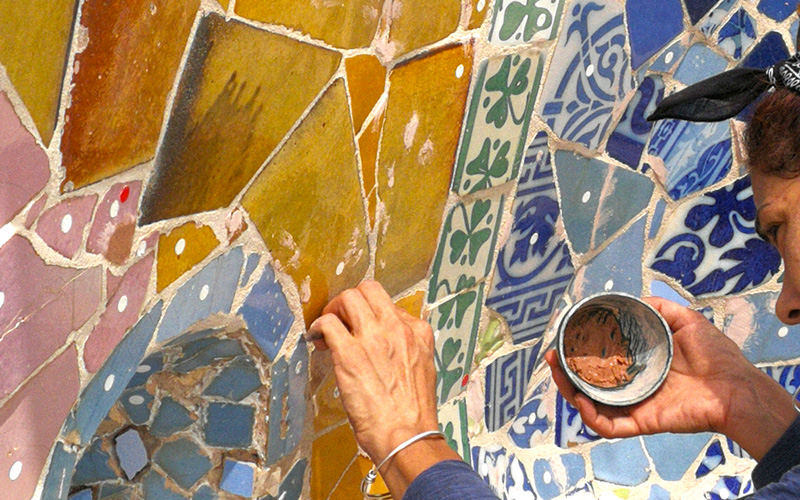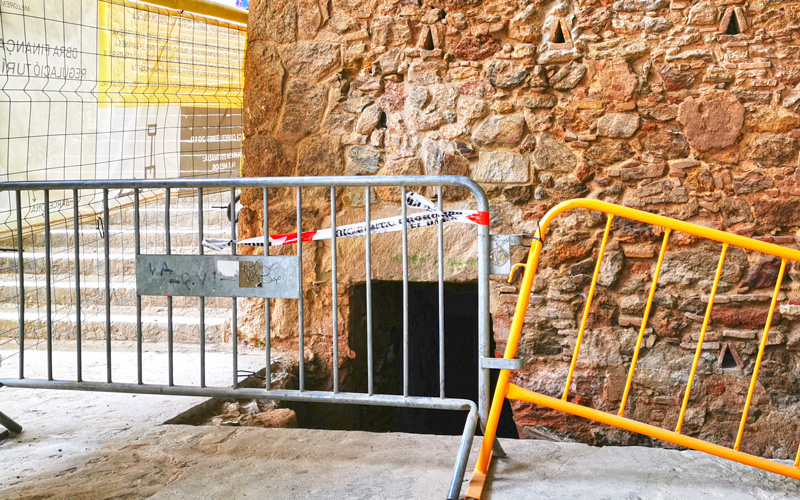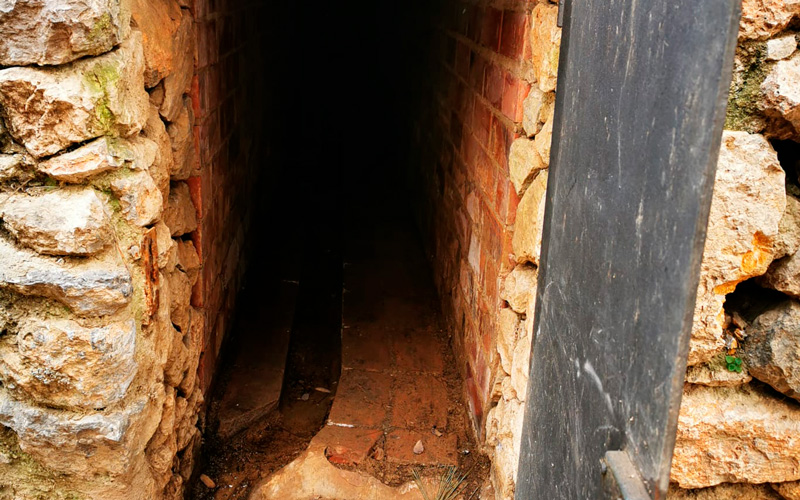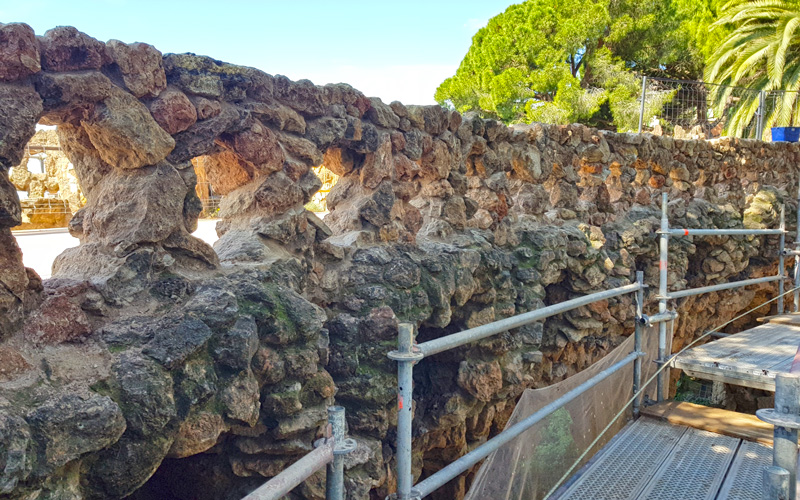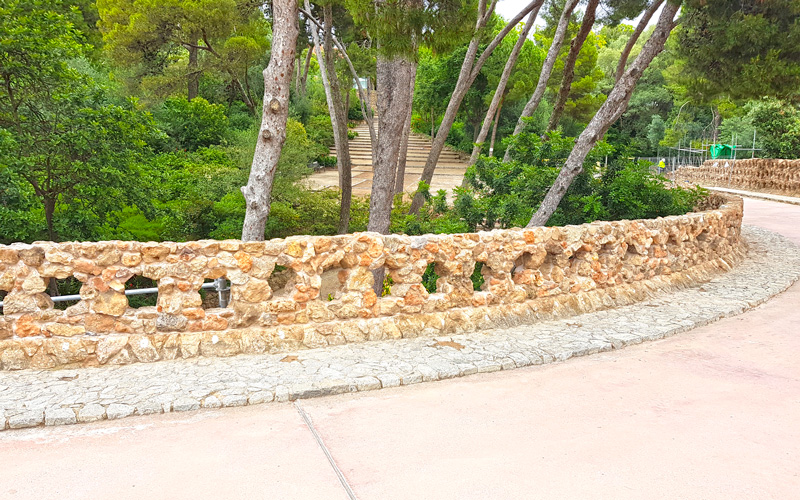 ---
PRESENT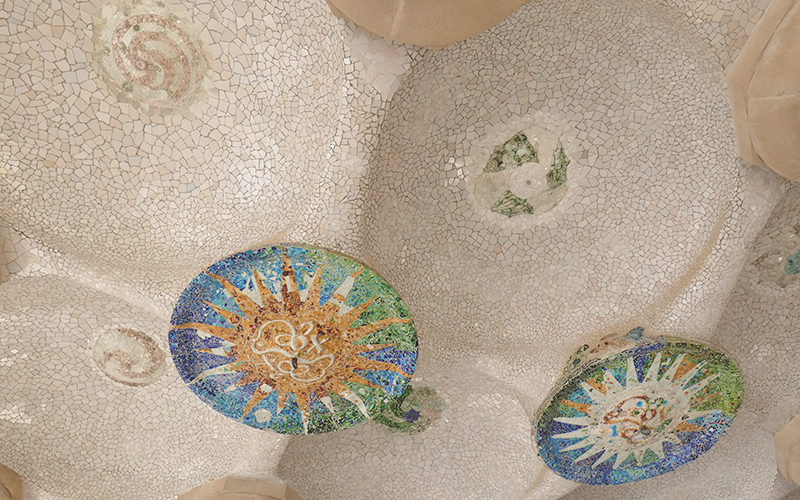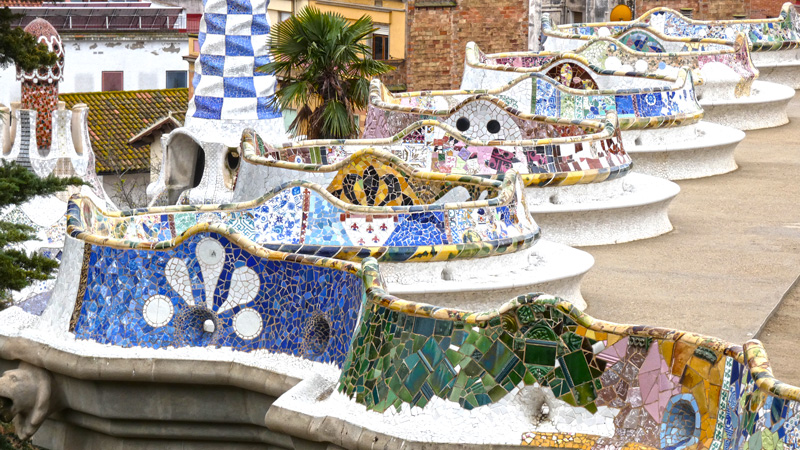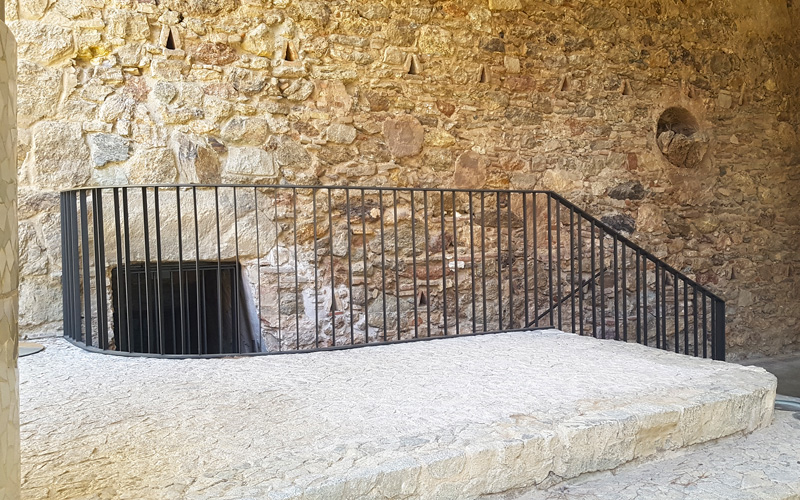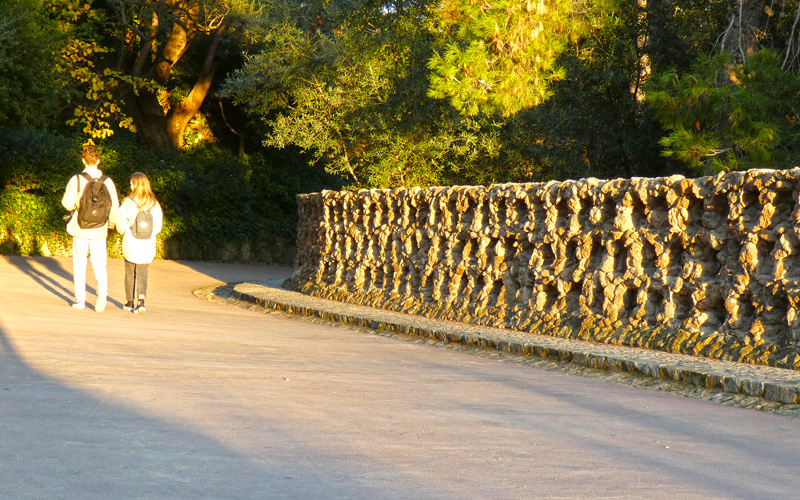 L-8
Start date: February 2019
End date: September 2020
Amount: 

 € 1.315.882,39