Inclement weather sometimes causes damage to the park's paving and/or other architectural features and one of our tasks is to adapt and restore those features to maintain this declared heritage of humanity.
Storm Glòria of 2020 caused, among other incidents, the collapse of two hundred-year-old trees located in the Portico of the Washerwoman's surroundings, leaving a hole in the paving. The collapse of the trees led to their roots ripping up the ceramic pieces covering the roof of the water mine that was located just below, leaving the space exposed.
The mine starts in a shaft built with bricks and ceramics and was accumulating water, channelling it to the Casa Larrard.
The work involved, in the first place, the removal of all the soil so it can be accessed and the sunken section re-covered with the same type of ceramic dome and, finally, the closure of the hole.
The mine's tunnel is very narrow and very often the level of the water is high (during periods of heavy rainfall, in particular); which is why this space fails to meet the conditions required to be opened up to visitors.
---
INTERVENTIONS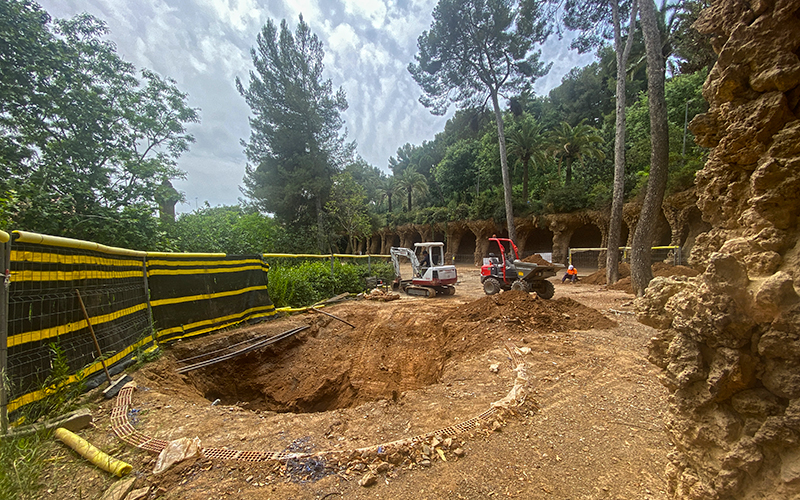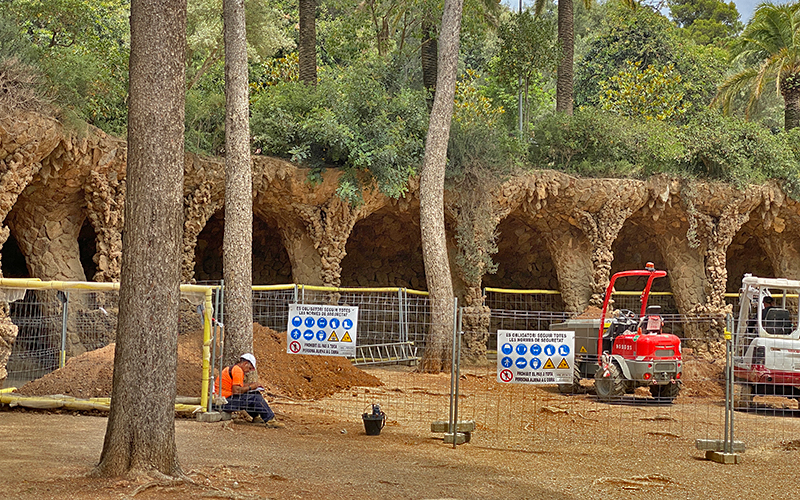 ---
PRESENT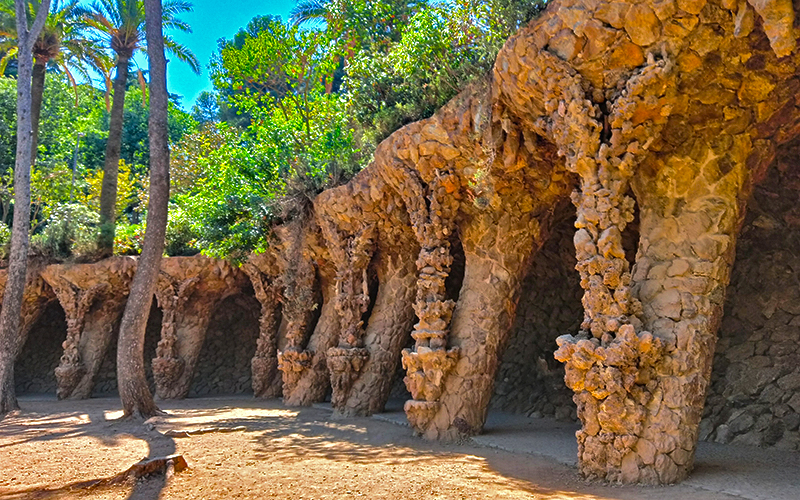 Start date: june 2022
End date: august 2022