Disruptions to visits:
Park Güell is a place where conservation, restoration and protection work on both its architectural and natural heritage is ongoing. Go
here
to find out about the spaces currently affected.
What can you visit with your ticket?
The 12 hectares of the park, which contain monumental and green areas and panoramic views over Barcelona.
You must arrive at the access control point at the assigned time so as not to lose your scheduled entry times. Access will not be allowed outside the times stated on the ticket.
You have 30 minutes after the time marked on your ticket to enter the site. Once that deadline has passed, you will lose your right to enter.
Once you are inside the park, you can take as long as you like to enjoy the brilliant architect's work, but once you have left it you cannot re-enter.
Tickets to Park Güell do not include the access to the Gaudí House Museum.
If you are registered with the Gaudir Més programme, you do not need to buy tickets of any kind. You can go straight to the park's entrances and show relevant identification to enter. Check out how to get a free daily ticket with the Gaudir Més register section of our website.
Enjoy Park Güell at no cost
Once you have registered with Gaudir Més, you can access at no cost or with discounts to all the facilities and museums offered by Barcelona.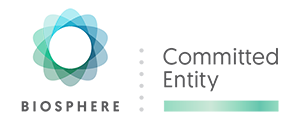 Recognizes the best practices in responsible and sustainable tourism, guaranteeing an economical, sociocultural and environmental balance in order to take care of our surroundings.